LISTS FOLKS
Time of year for lists
After the jump: my favourite albums, films, games, life goal achievements, Photoshops etc of 2013. It's a doozy.
2 ALBUMS THAT I LIKED A LOT THAT EVERYONE SEEMED TO AGREE WERE GREAT
Jon Hopkins – Immunity
William Onyeabor – Who is William Onyeabor?
4 ALBUMS THAT I LOVED THAT YOU MIGHT NOT HAVE LISTENED TO YET, BUT U SHOULD
Son Lux – Lanterns
NY-based sound designer/film composer/chamber-pop troubadour releases predictably incredible third album full of lush instrumentation, sonic trickery and inventive compositional experimentation. The fact he released the record on Bandcamp (and the fact that he humoured, and continues to humour, a consistent series of fanboy tweets and emails from yours truly) .. massive bonus points.
Brandt Brauer Frick – Miami
German trio who stepped beyond the "techno nerds make a nerdy techno record with woodblock percussions and pianos" thing – though that was an amazing thing in itself – to craft a bewildering post-techno post-whatever album that sits somewhere alongside other albums I've loved by dudes like Isolee, Matmos (who also put a good record out this year) and Jamie Lidell (who perhaps not surprisingly also features on this record.) Incredible detail, and inventiveness, and some really challenging moments – I might not be listening to this album for the rest of my life, because it does get a bit 'hard', but I definitely enjoyed strokin many a chins (mine own, mostly) to this one throughout the year of twenty thirteens.
Brighter Later – The Wolves
Local duo put out richly detailed, DIY dreamy folk album. Simply put: a beautifully articulated record of good songs.
Daedelus – Drown Out
No-one told me Daedelus put a record out this year! I had to hear it from the internet, of all places. Gross. Legendary as always. And I really liked his summary of 2013 here … "I shazam the crickets at night and the phone says it sounds like Cashmere Cat. Who can complain about that?" Legend. I drove him around in my car once. He was very polite.
SPOTIFY PLAYLIST CONTAINING TWO HOURS OF MUSIC THAT I REALLY LOVED FROM 2013, IF YOU WANT TO SERIOUSLY GET INTO THIS SHIT RIGHT HERE. YOU SHOULD PROBABLY PUT THIS ON NOW, BECAUSE WE GONNA BE HERE FOR A WHILE
1 ALBUM THAT WAS IMPECCABLY SEQUENCED AND 1 THAT WASN'T AND ALSO HAD A SONG ON IT THAT SOUNDED LIKE 'WHATS YOUR FLAVA' BY CRAIG DAVID, WHO ONCE WENT ON A SPECIAL VISIT TO DISNEYLAND
Haim – Days Are Gone
Beyonce – Beyonce
TIM'S ALTERNATIVE TRACK LISTING WHICH TURNS BEYONCE'S "BEYONCE" FROM AN OCCASIONALLY BRILLIANT BUT FLAWED POP RECORD INTO A SLEEK, FOCUSED, MODERN CLASSIC
1. No Angel
2. Flawless
3. Haunted
4. Blow
5. Jealous
6. Pretty Hurts
7. Partition
8. Superpower
9. Heaven
10. Blue
Running time 45 minutes down from 67, you're welcome Beyonce
5 GAMES THAT I LOVED PLAYING IN 2013 THAT DID NOT NECESSARILY COME OUT IN 2013, NOR WERE THEY NECESSARILY QUOTE-UNQUOTE "GOOD GAMES"

Pixel People (iPhone)
A maddeningly addictive free-to-play game that sucks you in with cute pixel graphics and an innovative premise – you spend the entire game populating your town by splicing new "jobs" out of previous jobs you have researched, slowly filling your town with a cute pixelated workforce. Its the first time I've been sucked into a free-to-play game with a full-scale in-app purchase model, and to be honest, the whole thing really gives me the shits – to begin with, the temptation to throw money at the game just to get ahead is sort of a little nag in the back of your mind, but by the midgame (where I'm at now) the game's IAP-driven mechanics are in full flight and the game slows to an absolute crawl, transparently begging you to drop coin. Which I refuse to do on principle. I wish this game had just been $3.99 upfront and I could have just enjoyed it instead of now resenting it and all games like it.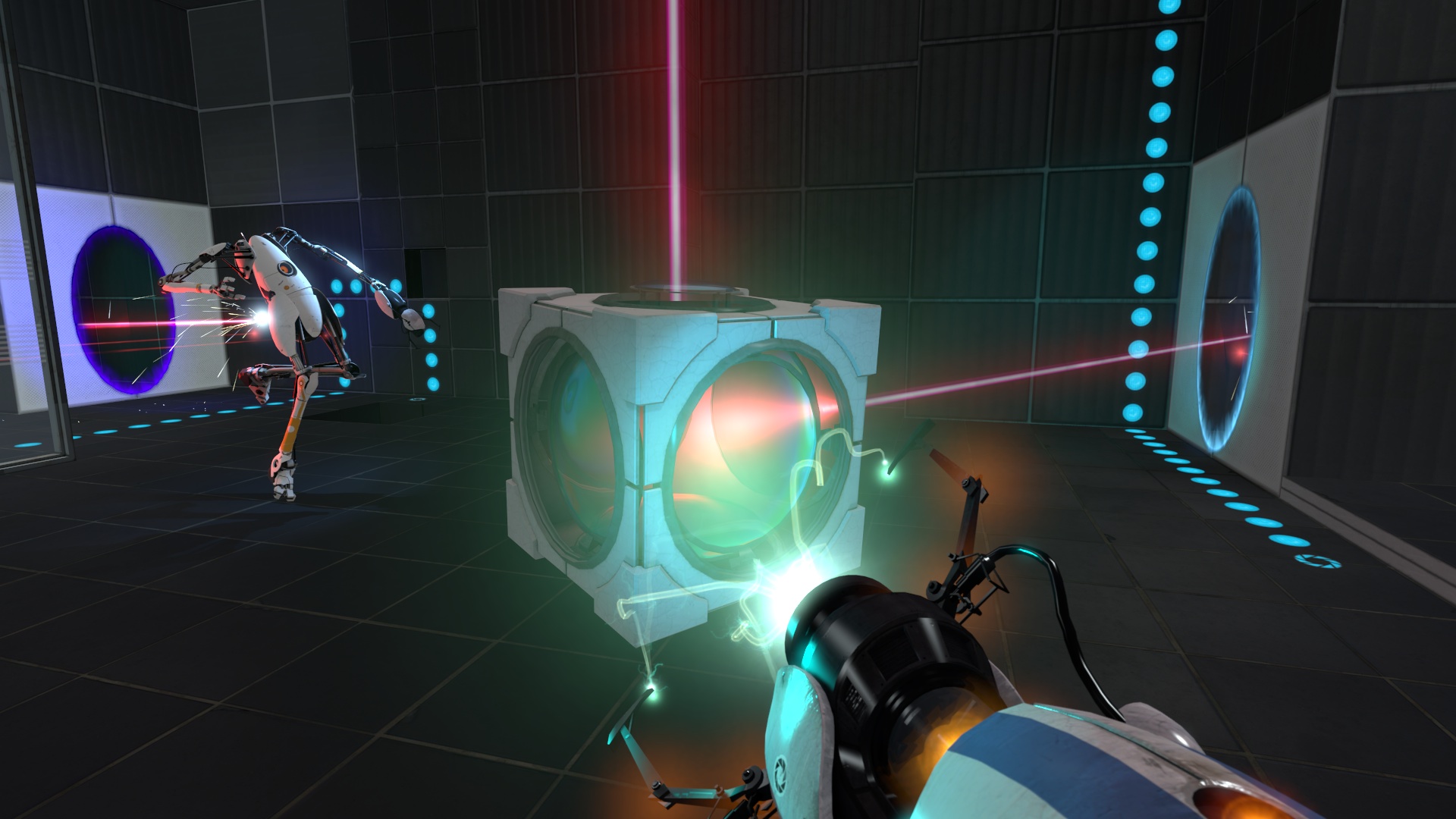 Portal 2 (Xbox)
It took me two years to finally get around to this, what is justifiably regarded by critics as one of the greatest games of all-time. An un-faultable impeccable gaming experience from start to finish, immersive and fun, with an incredible script, stellar voice acting, and a difficulty arc that made me feel constantly like I was the cleverest person in the whole goddamn world.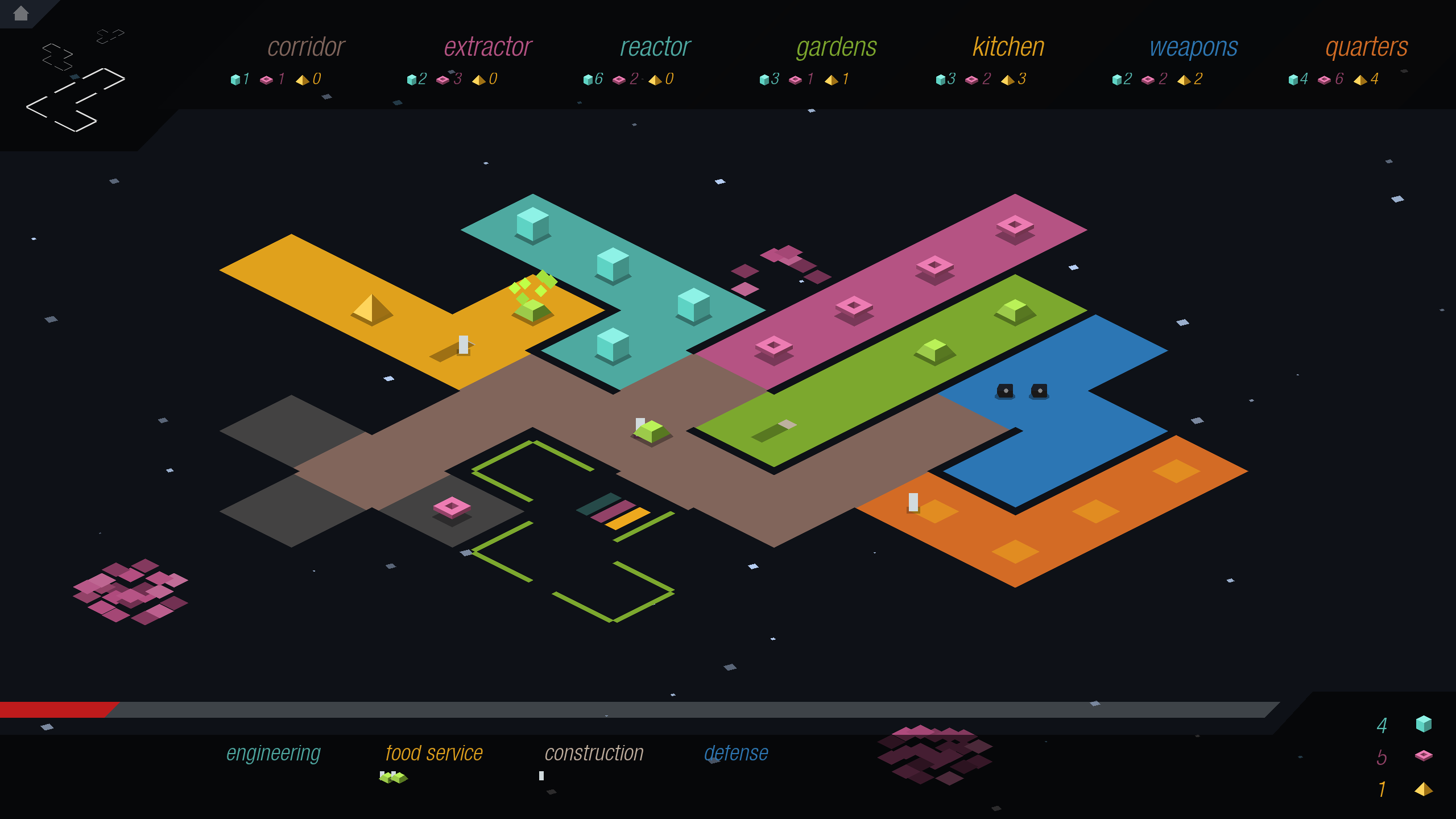 Rymdkapsel (iPad)
A meditative space strategy game where you build a space station out of Tetris shaped components, in order to investigate mysterious monoliths while defending yourself from mysterious and relentless attackers. You can get a few hours into building your station before realising that you've misjudged your use of resources, or taken the wrong path with your space station design, and you'll need to start from scratch if you want to reach the game's ultimate goal. Super soothing soundtrack too, Scandinavian synthy drones.

Kingturn (iOS)
A top-down, turn-based RPG, repetitive and mindless and I was completely obsessed with it for about a month until I clocked it. Cop a full load of it here. It is truly inane/glorious.

Mass Effect 2 (Xbox)
Somehow I managed to get all the way through ME2 without having any sort of kinky alien sex. Pretty disappointed by that but otherwise really loved it and can't wait to play ME3. Skipped ME1 because boring.

Call of Juarez: Gunslinger (Xbox Live Arcade)
A fantastic western shooter – and I don't really like shooters very much. Probably the most fun I've ever had in a shooter, cool spaghetti western soundtrack, great story that pulls together some of the classic characters and stories of the Wild West, and its all wrapped up in a package thats so pro and compelling that its hard to believe that I downloaded it from down my Internet tubes.
MOST CONFUSING VIDEO THAT I MADE AND UPLOADED TO YOUTUBE IN 2013
15 DOCUMENTARIES I DISCOVERED THIS YEAR
I watched a lot of documentary films this year for some reason. In order to not make this even more epic than it is, I will try and describe them in only five words each. They are all really wonderful.
Art and Copy (2009)
Is advertising art? Probably not.
Beyonce: Life Is But A Dream (2013)
Will watch anything starring Beyonce.
Eames: The Architect and the Painter (2011)
Hippies design chairs, get rich.
Gasland (2010)
Please lord don't frack me.
Helvetica (2007)
Ubiquitous font has worthy history.
Indie Game: The Movie (2012)
Inspired me to make games.
Justice: Across The Universe (2008)
French dudes are way French.
Marina Abramovic: The Artist is Present (2012)
More than hipster staring contest.
Page One: Inside The New York Times (2011)
David Carr, marry me.
Project Nim (2011)
Monkey becomes human; everyone regrets.
Red Hot Chili Peppers: Funky Monks (1991)
Everything's better with Rick Rubin.
The Arbor (2010)
Can't explain in five words.
The Queen of Versailles (2012)
Americans build world's biggest McMansion.
Transcendent Man (2009)
Synthesiser genius disintegrates the future.
Waking Sleeping Beauty (2009)
Rise and fall of Disney.
MOST HILARIOUSLY BAD, YOU'D THINK IRREVOCABLY CAREER-DAMAGING BUT HE'LL INEVITABLY BE BACK IN SOME OTHER PIECE OF SHIT, FILM I SAT THROUGH THIS YEAR
Jobs, starring Ashton Kutcher
4 SLIGHTLY DISTURBING SKETCHES OF ME TWEETED BY @MAGDAROMERO5, A PARTICULARLY ENTHUSIASTIC AND RATHER LOVELY GOTYE FAN FROM PERU
1 PHOTO OF WHAT I ACTUALLY LOOK LIKE
AUSTRALIAN MUSIC I'M MOST LOOKING FORWARD TO IN 2014
Oscar Key Sung
Guerre
Friendships
Architecture in Helsinki
MY WORST PHOTOSHOPS OF 2013
THINGS I DID THIS YEAR THAT I'M PROUD OF
1. Made a person
2. Wrote the soundtrack to a cool game
3. Wall tiling. Its not that hard, it turns out
4. Released this song, and video
5. Did a gig for the first time with Telling, except we didn't tell anyone about it just in case we were shit, but then we really weren't, we were really pretty good, and next time we'll tell more than no-one
6. Gotye tour of Asia
7. Perfected my chipotle pumpkin soup recipe
8. Watched heaps of footy because I fucken love footy
9. Wrote some lists